Spicy Tuna Shakshuka with Fiery Harissa
Prep time:
Chillding time:
Cooking time:
Serves: 4-5 people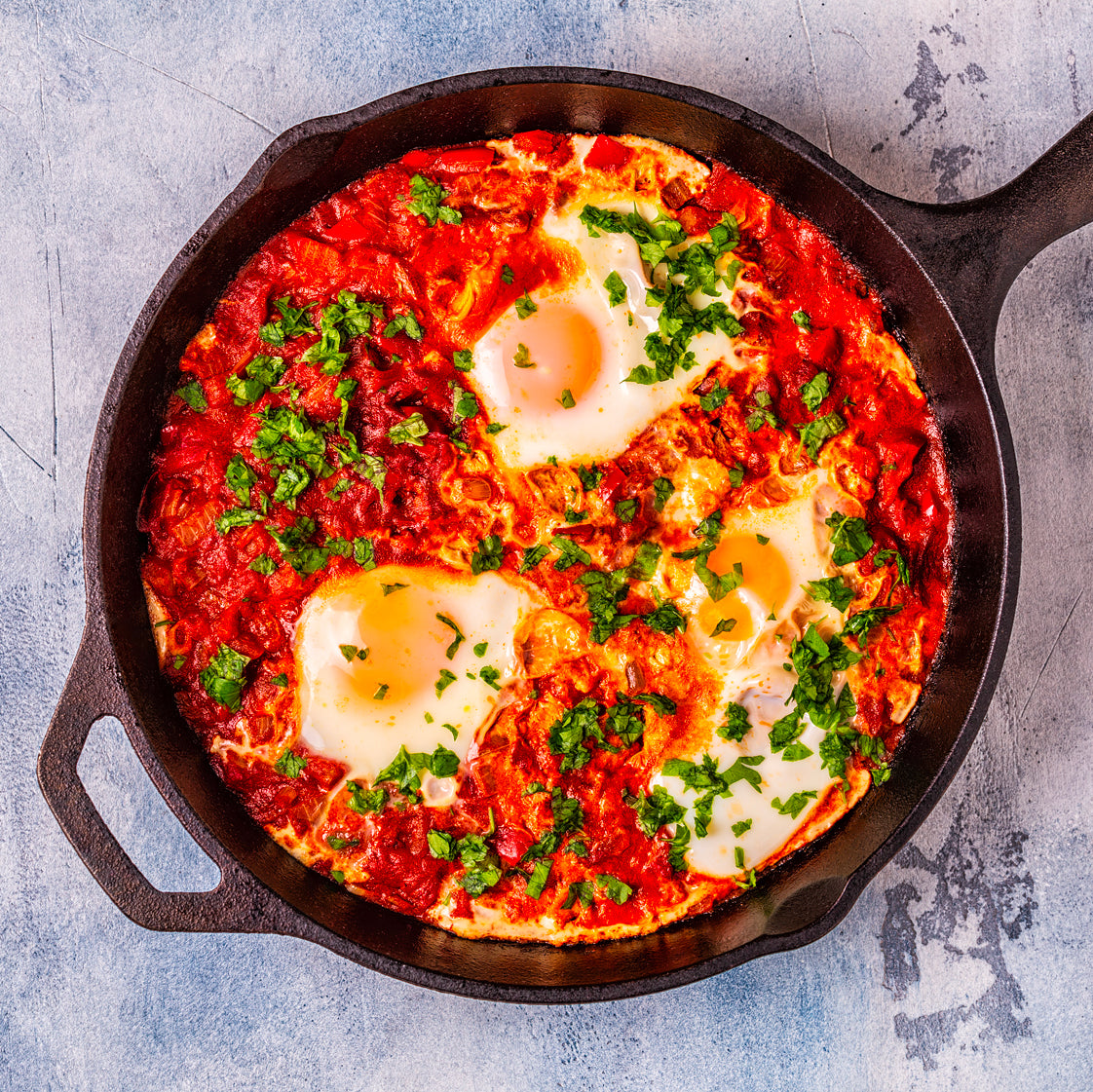 Ingredients 
4 table spoons of olive oil
Providence Deli Fiery Harissa
2 table spoons of tomato puree
6 cloves garlic, crushed
1.5 table spoons of ground cumin
2 x 400g tines peeled tomatoes
2 x 170g tins tuna, drained 4-6 eggs
Handful flat leaf parsley, chopped 
Crusty bread and olives to serve 
Instuctions
 Heat the olive oil in a large frying pan or skillet over a medium heat. Add the harissa, tomato puree, crushed garlic, and cumin. Fry for 2 minutes, stirring, until the mixture is blended and bubbling.
Add the tinned tomatoes with their juice. Stir in and break up the tomatoes with a spoon. Simmer the mixture, stirring occasionally, for 10-15 minutes until begins to thicken.
Add the drained tuna, mix well, and cook for a further 1-2minutes.
Make indentations in the top of the sauce using the back of a spoon, and crack an egg into each one. Cover the pan, lower the heat, and allow to cook for 6-8 minutes until the eggs are cooked - the whites should be firm and the yolks still a little runny.
Remove from the heat, sprinkle over the chopped parsley, and serve, with crusty bread to scoop up the sauce, and olives on the side.